Expert Drain Cleaning & Unclogging in San Francisco Peninsula, CA
When you have a slow, clogged, or foul-smelling drain, it's never a pleasant experience. However, when you call George Salet Plumbing, we'll be there to get your plumbing system back in working order in the shortest time possible. Our drain cleaning services can help you fix and prevent clogged drain problems from happening again in the future. 
It takes a qualified technician to find the source of a drain problem. Our local San Francisco plumbers have worked in the area for over 40 years. We know where to look for the source of blockages and stoppages. Even if the problem goes to the sewer line, we'll find it, fix it, and finish the job as quickly and cleanly as possible.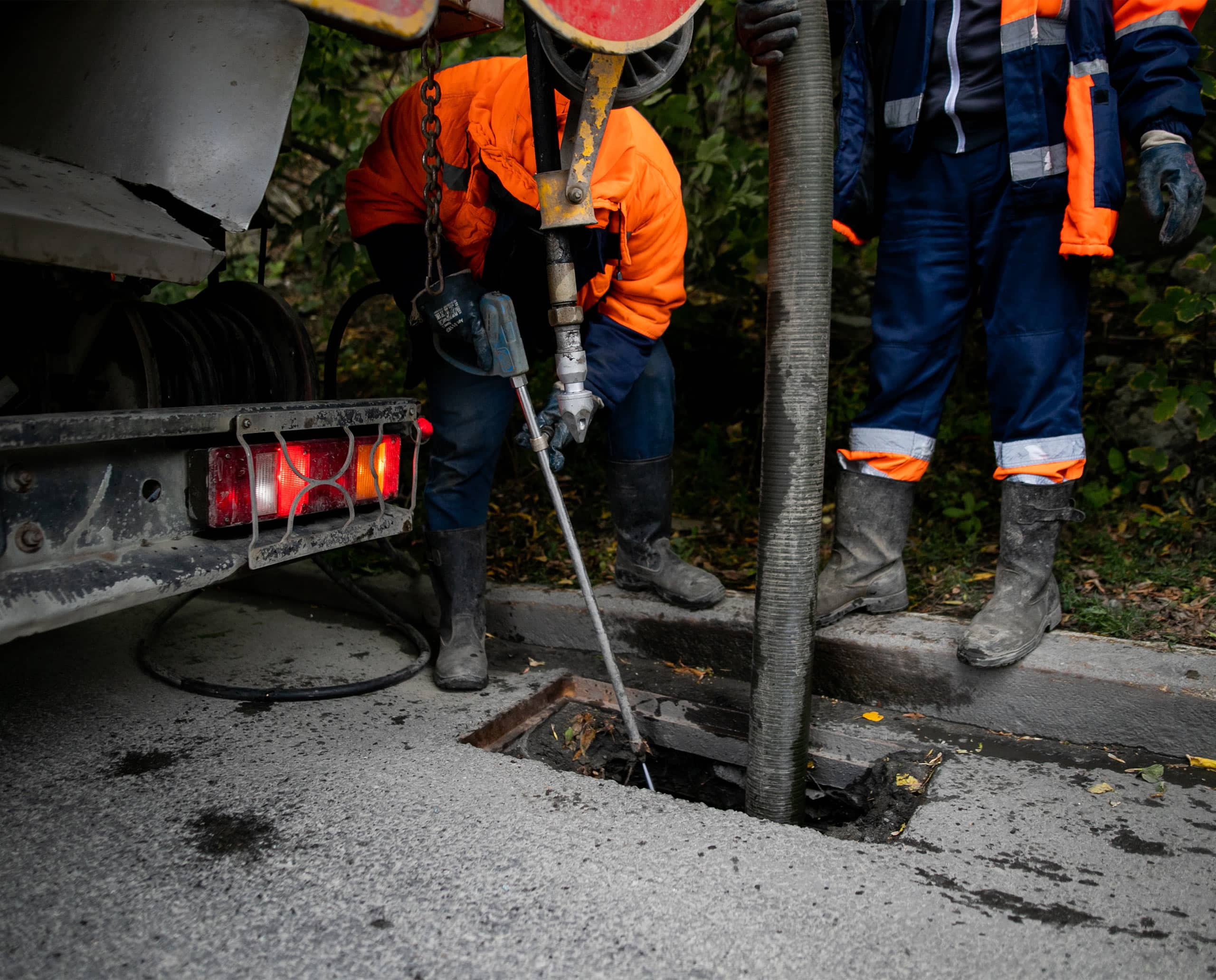 Hydro Jetting Drain Cleaning Service
Whether you run a business or a large, busy household, you know that grease, soap residue, and sand can create some truly formidable clogs. To clear the most heavy-duty clogs, you need real force. At George Salet Plumbing, we offer hydro-jetting, an advanced form of drain cleaning that uses a special hose and jet nozzle to scour away the toughest grime, debris, and clogs with high-velocity water.

Drain Cleaning FAQs
The best way to clean out a drain depends on the blockage's type, size, and depth. Certain minor clogs, like hair in your shower drain or routine toilet clogs, can be fixed with a plunger, handheld snake, or hot water. If you try simple mechanical cleaning and it doesn't work, call the plumbing pros at George Salet before attempting more DIY work.
We recommend avoiding liquid drain cleaners. The chemicals in solutions like Drano and Liquid Plumbr are caustic, meaning they can eat away at even the toughest pipe materials. They can also pose health and safety hazards, as they are harmful to the skin and can have unpredictable reactions to other cleaning solutions. It's best to use mechanical means or call George Salet Plumbing!
Hydro jetting is gaining popularity as a drain cleaning method because it not only clears blockages but cleans the pipes while doing so. That said, every plumbing situation is unique. Your local plumber will know the right solution to your unique problem. That's why it's best to call George Salet for helpful advice, free estimates, and honest, clean, and skilled work!