Expert Gas Line Repair and Installation in San Francisco Peninsula, CA
Gas line repair and gas line installation are more serious than other plumbing repairs in the San Francisco Bay Area because they may involve contacting PG&E. If you have ever dealt with PG&E and city building officials, then you know what kind of process is involved in order to get your gas turned back on once PG&E decides that it needs to be shut off, especially for emergency reasons. If your gas is turned off by PG&E, normally you will have to have the gas piping inspected by city building officials, requiring a plumbing permit before PG&E will turn the gas back on. At George Salet Plumbing, we can handle the whole process for you!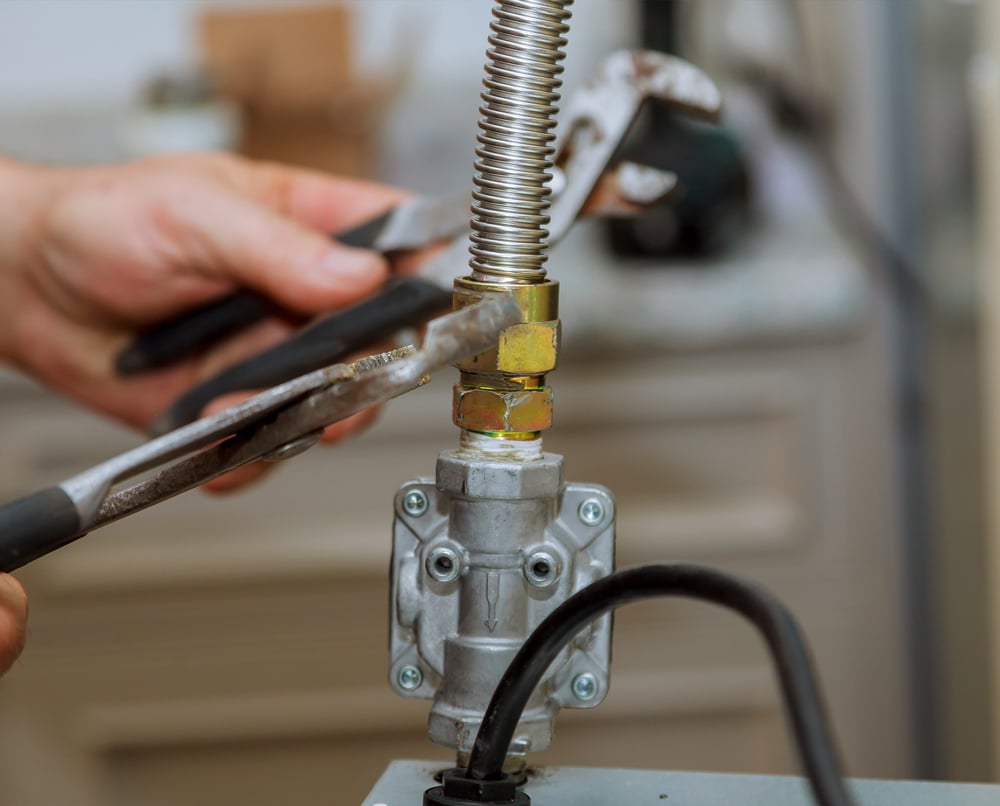 Gas Line Installation
We also offer gas line installation for almost any gas appliance. This includes gas line installation for gas stoves, cook tops, barbecues, hot tub & pool heaters, water heaters, fireplaces, console heaters, clothes dryers, boilers, furnaces, earthquake valves, and remodeling projects.
Remember, our qualified technicians also fully understand gas line installation for restaurant equipment and other commercial grade appliances, so don't hesitate to call for free estimates for your business as well!
Gas line repair isn't like a leaky faucet that you can put off until you get around to it. It is something that needs to be resolved rather quickly. Whether it is a major repair, gas line installation for a new gas stove, or installing gas logs in your fire place, George Salet Plumbing is the right choice for your gas piping needs, including complete commercial and residential gas line installation and gas line repair from start to finish – permit to flame!

Gas Line Repair and Installation FAQs
Gas leak detection can be fairly simple because natural gas has the noxious odor of sulfur added to it as a sensory warning specifically for this purpose. If you have natural gas appliances in your home or business and sense a gas leak emergency, exit the building immediately. Do not try to use the phone, do not unplug any appliances and do not flip any switches. Natural gas is highly flammable and any spark could start a fire or set off an explosion. Call 911 once you are outside and they will come to shut off the gas and tell you when it is safe to go back inside. They will either give you a code violation or a warning and at that point you will need to call a plumber to help make the repairs.
An earthquake gas valve is essential for any home or building that uses gas for appliances like stoves or water heaters. This shut-off valve can be used to turn off the gas in case of a leak or an emergency like an earthquake. San Francisco ordinance codes call for automatic gas shutoff valves for new buildings and older structures that undergo more than $10,000 worth of renovations. However, if you have an older home and still have a manual valve, we strongly caution you to make the change.