Expert Water Heating Repair in San Francisco Peninsula, CA
Since water heaters can run for an extended period of time without any major problems, these devices are generally taken for granted. That is until an unfortunate breakdown happens that leaves you with a cold shower!
While it's common for homeowners to put off water heater replacements, the most cost-effective method is routine maintenance and simple repairs. Many water heaters can be repaired instead of replaced if you do it in time!
The sooner you call George Salet Plumbing, the more time and money we can save you for your water heater service needs. We have flat-rate pricing and expert knowledge, and we know how to assess your water heater and expand its lifespan.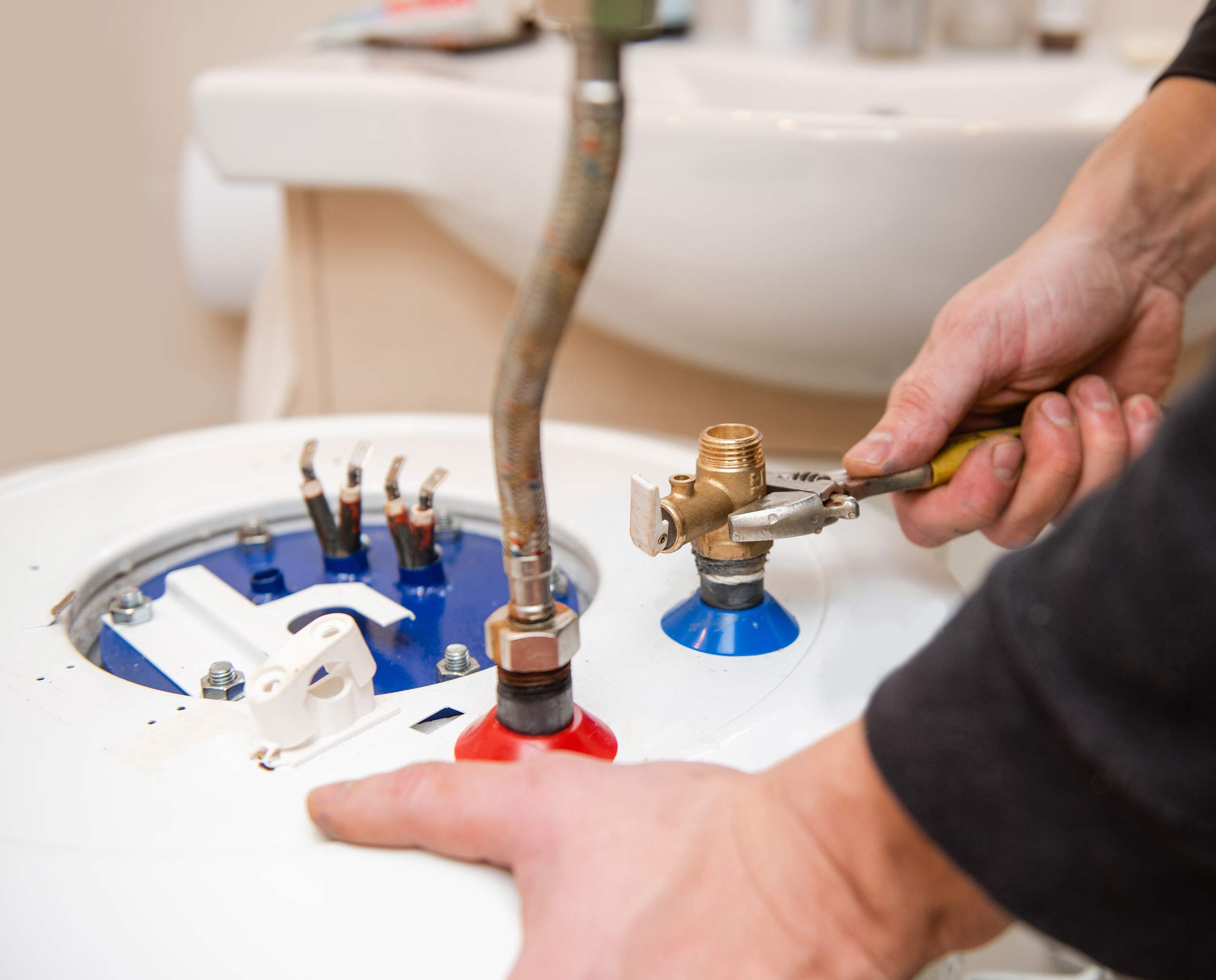 Enhance Energy Efficiency and Save Money with Water Heater Tune-Ups
Regular water heater tune-ups are a smart investment that pays off in the long run. George Salet recommends scheduling a tune-up annually to improve energy efficiency and reduce costs. By servicing your water heater regularly, you can enhance its efficiency by up to 15 percent, exceeding the cost of the tune-up itself. Additionally, our expert technicians can identify any repair or replacement needs, minimizing unexpected breakdowns and costly repairs.
During a water heater tune-up, our skilled technicians thoroughly inspect and clean your unit, removing sediment and deposits that hinder efficiency. We also assess each component to catch any potential issues early on. By addressing minor problems promptly, we prevent them from becoming major malfunctions, saving you from expensive repairs. Furthermore, a well-maintained water heater heats water more effectively, resulting in reduced energy consumption and lower utility bills.
Investing in regular water heater tune-ups improves energy efficiency and extends unit lifespan. Our technicians can determine if repairs or replacements are necessary, providing expert advice. By proactively addressing potential issues, we minimize the risk of untimely breakdowns and associated inconveniences and expenses. Trust George Salet for reliable water heater tune-ups that save energy, money, and provide an uninterrupted hot water supply.

Water Heating Repair FAQs