Expert Water Heating Repair in San Francisco Peninsula, CA
Since water heaters can run for an extended period of time without any major problems, these devices are generally taken for granted. That is until an unfortunate breakdown happens that leaves you with a cold shower!
While it's common for homeowners to put off water heater replacements, the most cost-effective method is routine maintenance and simple repairs. Many water heaters can be repaired instead of replaced if you do it in time!
The sooner you call George Salet Plumbing, the more time and money we can save you for your water heater service needs. We have flat-rate pricing and expert knowledge, and we know how to assess your water heater and expand its lifespan.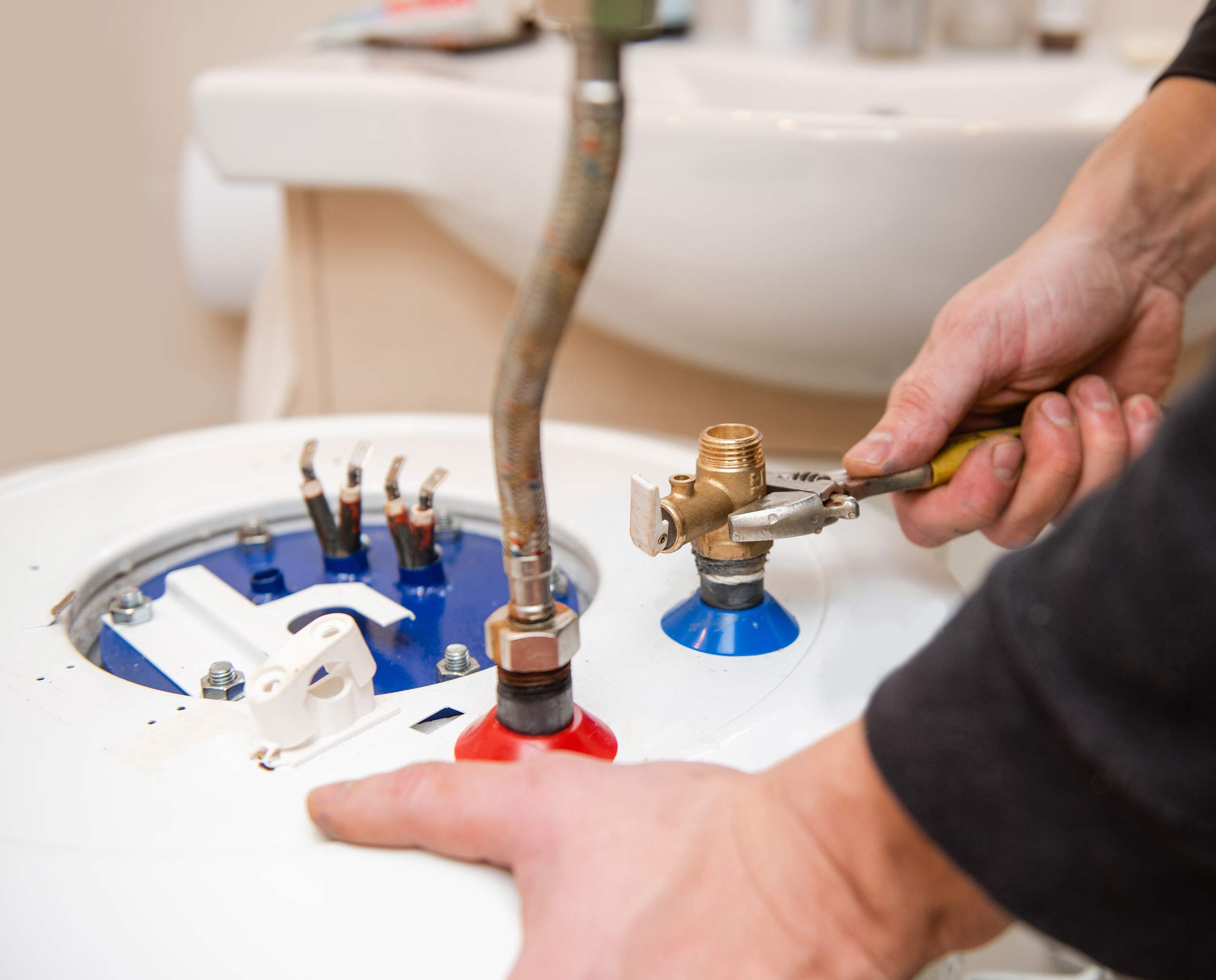 Save Energy and Money with Water Heater Tune-Ups
We recommend receiving a water heater tune-up every year. While a tune-up may seem like another expense, it's a long-term investment that pays off. When you get your water heater serviced every year, you can improve its energy efficiency by up to 15 percent, which can be more than the cost of the water heater tune-up itself! Also, we can help you determine if your water heater needs repairs or replacement, minimizing the chance of an untimely and costly breakdown.

Water Heating Repair FAQs
A water heater tune-up includes a check on every part of your water heater that could be causing it to use more energy to heat less water. During a tune-up, we will:
Assess the safety relief valve
Test the emergency shutoff valve
Test the water temperature
Clean the burner assembly
Clean the intake filters
Test the power supply
Test the emergency gas shutoff valve
Test the flue draft
Inspect the flue piping
Test the water pressure
Check for leaks and corrosion
Test the electric elements
This process will ensure that your water heater is working to its maximum potential.
Yes! Tankless water heater installation is wise for homeowners because tankless water heater repair is minimal. An adequately maintained tankless water heater can last for up to twenty years. If you suspect that your water isn't heating correctly from your tankless water heater, call us for a free estimate! We are factory trained on some models and perform tankless water heater repair on most major brands.
A water heater tune-up or repair may require that the tank have several gallons drained to get rid of the sediment in the bottom of the tank. If there is sediment buildup at the bottom of the tank, the water won't heat as efficiently. Partly draining the tank removes some of the sediment. We may also recommend insulation around the tank if it is older and doesn't need to be replaced. This step will also improve the efficiency of the way the hot water tank heats water and keeps it at the right temperature.