Expert Toilet Services: Toilet Repair, Installation, and Bathroom Remodeling
George Salet Plumbing offers comprehensive toilet services, encompassing expert toilet repair and efficient toilet installation. Our skilled team is equipped to handle projects of any size, ranging from fixing simple leaks to assisting with complete bathroom remodels. When selecting a new toilet, we provide all the necessary information, including recommendations for the best-performing toilet bowl brands available for purchase.
If you're uncertain about the perfect fit for your bathroom, our experienced plumbers can guide you in finding the right toilet, sink, and shower. We take pride in offering free estimates for toilet installation, and once you've made your choice, our qualified technicians will promptly pick up and install the selected toilet for you!
For any plumbing services related to clogged toilets or and plumbing problems, George Salet Plumbing is your trusted partner, ensuring top-notch solutions and customer satisfaction.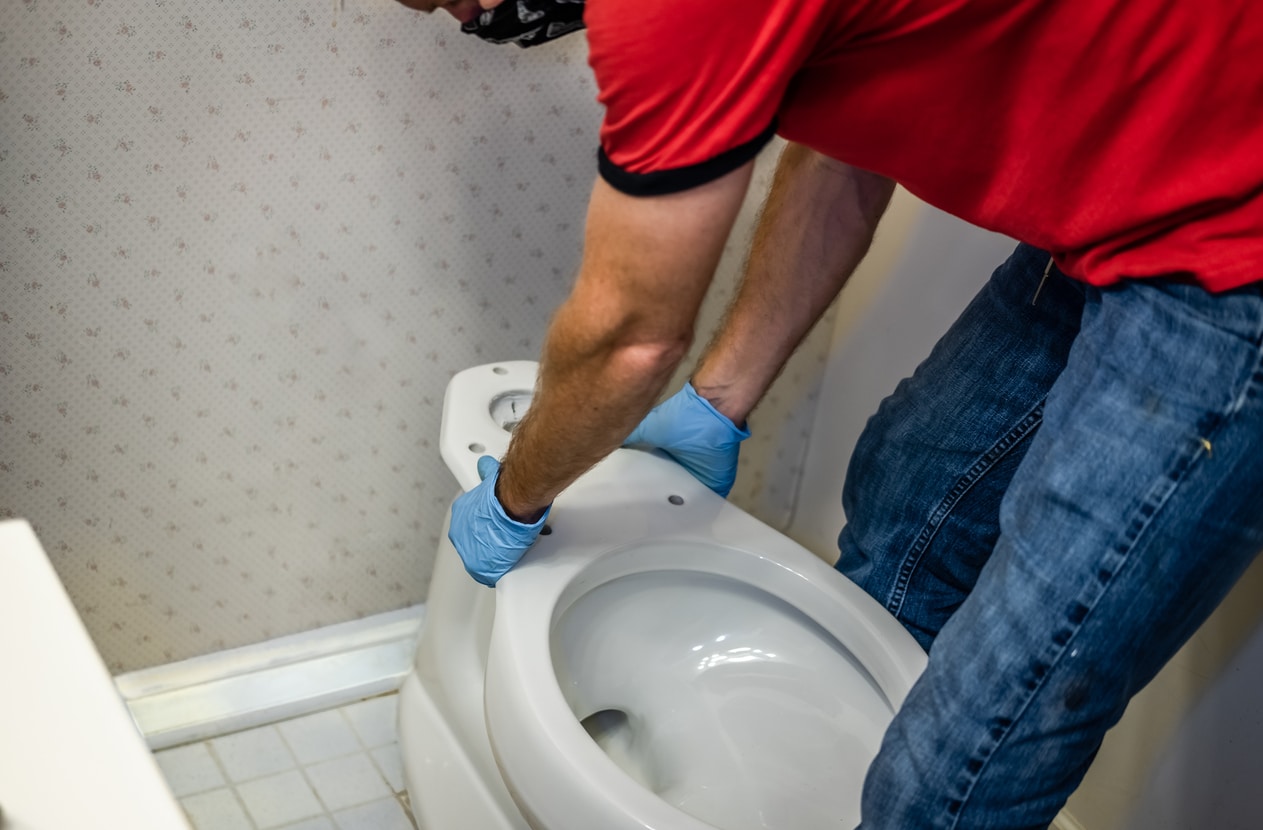 Toilet Installation Services
When it comes to toilet service, opting for toilet replacement can prove to be more cost-efficient, especially when you consider the added savings of a new 1.6-gallon-per-flush toilet compared to older models that consume much more water. Not only does this help you save on water bills, but it also contributes to environmental conservation.
If your toilet installation project involves remodeling, you might have questions regarding style, comfort, quality, and flushing capabilities. Rest assured, our experienced plumbers at George Salet are well-versed in their products and know where to find the best options to suit your needs. They can seamlessly install the entire toilet, from the toilet tank to the bathroom floor, making the process smooth and hassle-free.
We offer a wide range of top-notch toilets for installation, including Acorn, American Standard, Briggs, Caroma, Crane, Gerber, Great John, Kohler, Mansfield, Sloan, Sterling, Toto, Universal, Rundal, and Western. Trust George Salet for your toilet service needs, and let us enhance your bathroom with the most efficient and stylish toilets available.

Common Toilet Repair and Installation FAQs