Expert Handicap Plumbing Services in San Francisco Peninsula, CA
Our team at George Salet has years of experience with handicap plumbing services for public and private bathrooms. Whether you need a handicapped plumbing conversion for a commercial bathroom or a home installation for more ease of movement in the bathroom, we can help design and install the plumbing fixtures needed in your unique space.
Our plumbing experts at George Salet Plumbing know the building codes for handicap plumbing fixtures in commercial and residential spaces. We can properly install handicap plumbing fixtures for you quickly and efficiently so that you can offer comfort and safety in the restroom.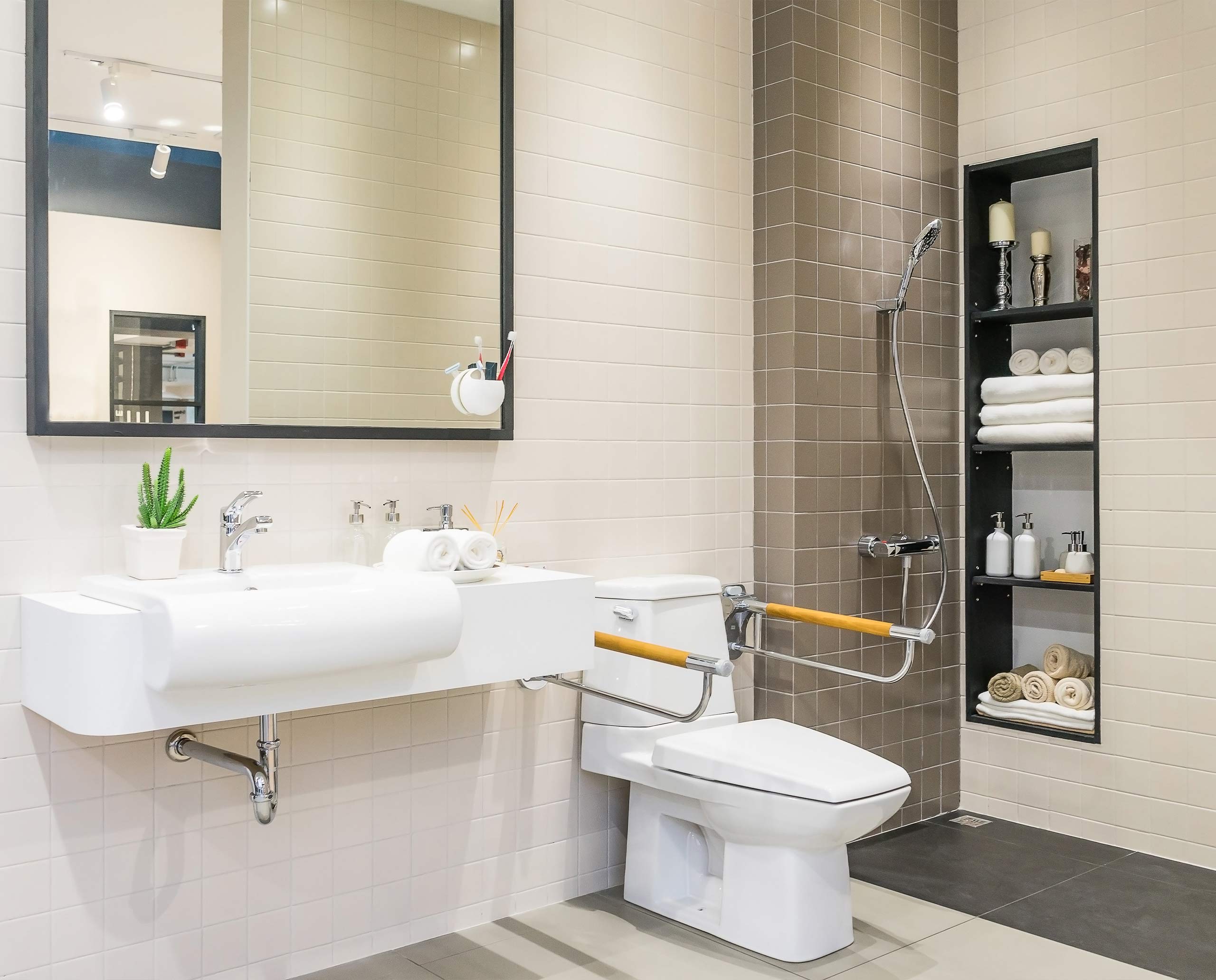 Residential Handicap Plumbing Services & Renovations
Everyone should be able to feel comfortable when they are in their own private bathroom. At George Salet Plumbing, we understand that. We know the handicap plumbing fixtures brands, and we know how to install them in your home for maximum comfort and safety.
Our team is experienced in installing complete handicap bathrooms with fixtures such as comfort height toilets, easy-turn faucets, grab bars, hand-held showers, and handicap showers. If you are remodeling your bathroom to accommodate someone who needs handicapped plumbing, please give us a call.

Handicap Plumbing FAQs
Yes! Handicap plumbing fixtures are designed to provide extra support and safety measures. For example, some requirements of handicap plumbing include:
The toilet seat is designed to be between 17-19 inches high, which is the approximate height of most wheelchairs.
Manual flush valve controls must be no more than 44 inches high off the floor and must be within reach of the clear floor space around the toilet.
The grab bars, which have to be a minimum of 36 inches long, have to extend 54 inches from the back wall and also have to be positioned at the right height to be within reach of the toilet.
Plumbing faucets must be able to turn with less than five pounds of pressure, and shower floors must be slip-proof.
ADA-compliant plumbing includes accessible toilets, showers, and hand-washing sinks. To become an ADA-compliant bathroom, you must follow all guidelines for plumbing fixtures to make the space accessible and safe for any user.
Yes! We proudly give free estimates for our handicap plumbing services. All of our work is guaranteed, and our qualified technicians deliver fast and dependable service. Call us today to learn more!