Expert Handicap Plumbing Services in San Francisco Peninsula, CA
When we say that we are the local San Francisco plumbing experts, we really mean it. No matter your situation, we can make your handicapped toilet and entire home bathroom both comfortable and functional. For business owners and property operators, we can remodel your commercial bathrooms and bring them up to handicap plumbing codes, too.
Call us for free estimates today! Our work is guaranteed, and our qualified technicians deliver fast and dependable service. With over 30 years of San Francisco plumbing experience, we know the area and can come up with a handicap plumbing solution for you, no matter what the problem is!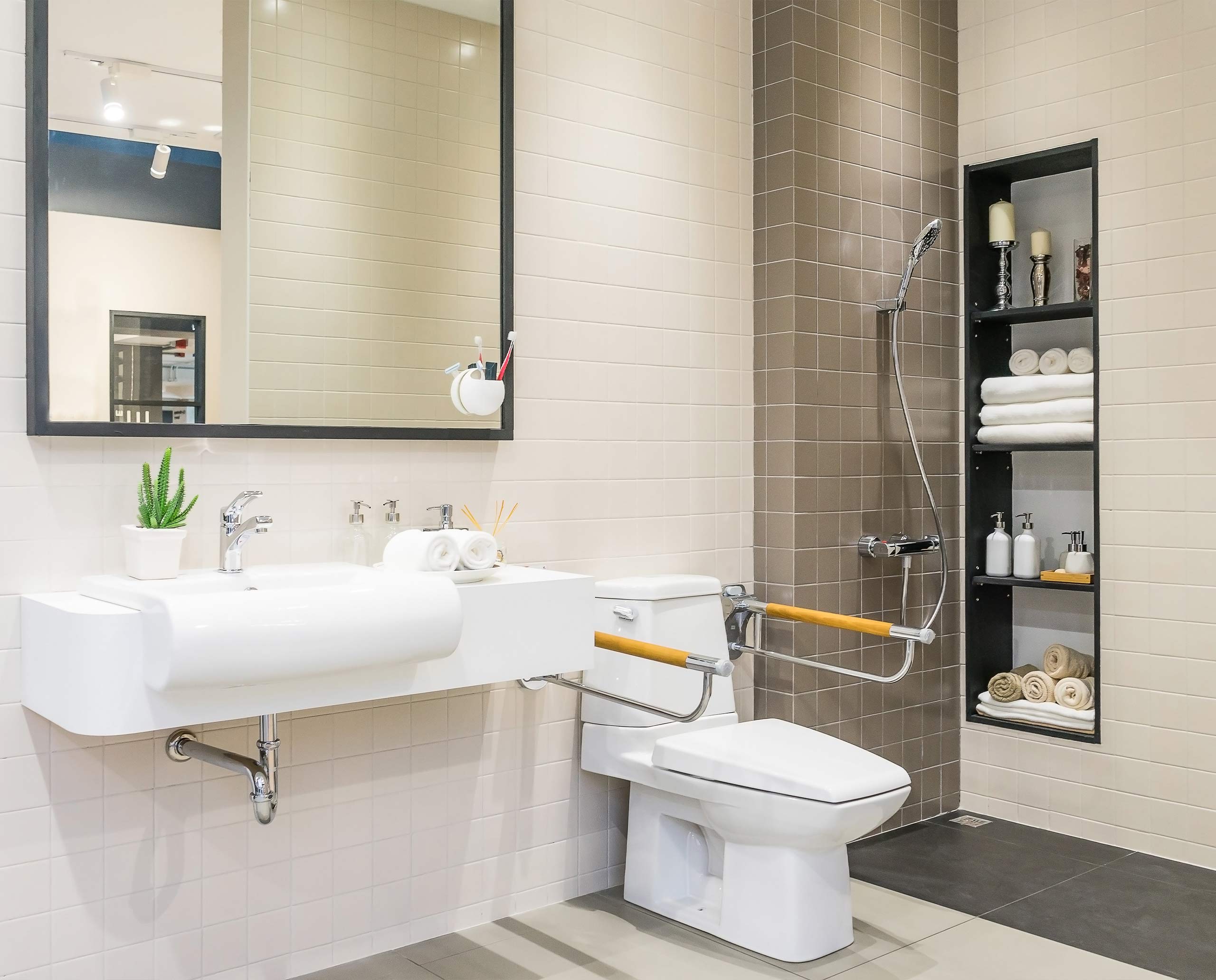 Handicap Plumbing Experts for Your Private Bathroom
For your comfort and safety, you may need handicap plumbing fixtures installed in your home bathroom. Handicap plumbing is for anyone who could use extra assistance or comfort. At George Salet Plumbing, we understand your needs and can help you create an environment that empowers your mobility and supports your ability.
At George Salet Plumbing, we know the best handicap plumbing fixture brands and how to install them in your home expertly. These fixtures can also be helpful if you have arthritis or chronic back pain. Some common handicap plumbing fixtures include comfort height toilets, easy-turn faucets, grab bars, hand-held showers, and handicap showers These fixtures can help anyone move freely around the bathroom and live more independently. If you're remodeling your bathroom to accommodate someone who needs handicapped plumbing, trust the professional handicapped bathroom installers at George Salet!!

Handicap Plumbing FAQs