Expert Water Filter Services in San Francisco Peninsula, CA
While many people buy water filter pitchers or a filter for their kitchen faucet, these products don't meet the demand for purified water for your whole home or business. Instead, a whole-home water filter installation leads to the water supply at your home or business to be cleaner, healthier, and great tasting.
Our team at George Salet is experienced in water filter installation, water filter service, and water filter repair. These services can solve many hazardous water contamination problems, such as removing the taste and odor of chlorine, and reducing lead, mercury, microbial cysts, sediment, and agricultural pollutants in your water.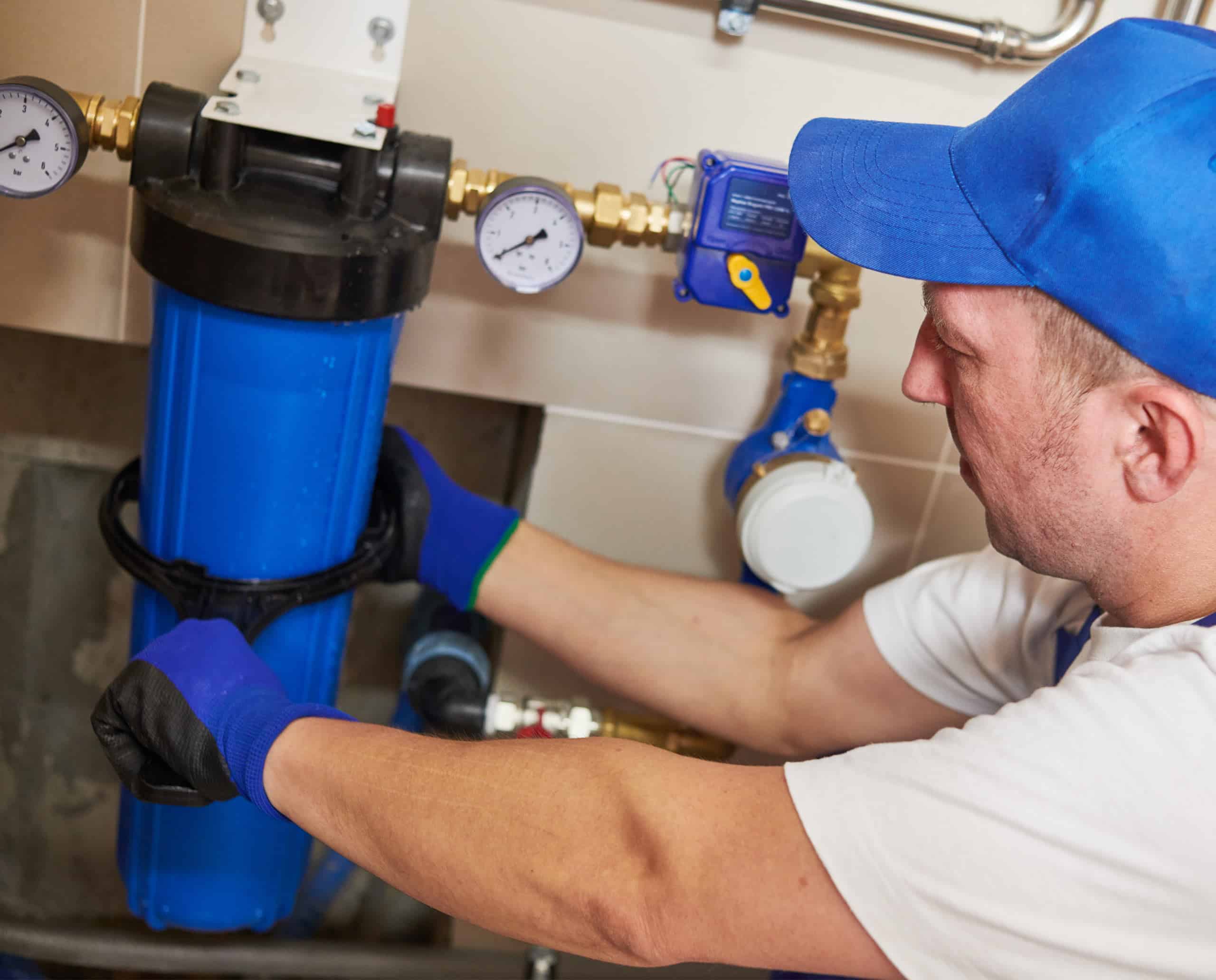 Benefits of Professional Water Filter Installation
At George Salet Plumbing, we take our time to make sure that all of the water that comes from your faucets is pure and clean. We can bring the water filter to your home, have it quickly installed and guarantee that your water filter will be working properly for a long time. We also provide professional water filter repair and pipe replacement if you have old pipes that are part of the water problem. 
Water filter installation that is done professionally doesn't require that you, as a homeowner, try to cut up your pipes and hope that you don't have a major leak when you are finished. Call George Salet Plumbing if you want professional water filter service instead of water pipe repair resulting from your DIY project!

Water Filter Services FAQs
Water filter installation is not something you should do yourself. Whole house water filter service or even under-sink water filter installation is one of those projects that home improvement centers advertise as a do-it-yourself project. 
However, any project where you have to turn off the water supply and cut out a piece of the main supply pipe is not something you should try on your own. If you look at the directions for a water filter, you will also be installing adapter couplings and compression fittings after you cut out a section of the main pipe. Then, you may need to attach the water filter to the wall and make sure that you can get to the filter to remove it when it needs to be changed. However, the most critical part of the directions is to check for leaks when you are finished. This process is where we come in!
The maintenance of a whole-home water filter will depend on the type of water filter system installed. Generally, you will need to replace filters every 6 to 9 months. Our team at George Salet can walk you through the expectation for your water filter.
Generally, yes! Most homebuyers are impressed with filtered water available throughout the house and view a whole-home system as a luxury. The investment will pay off if you're looking to sell your home.