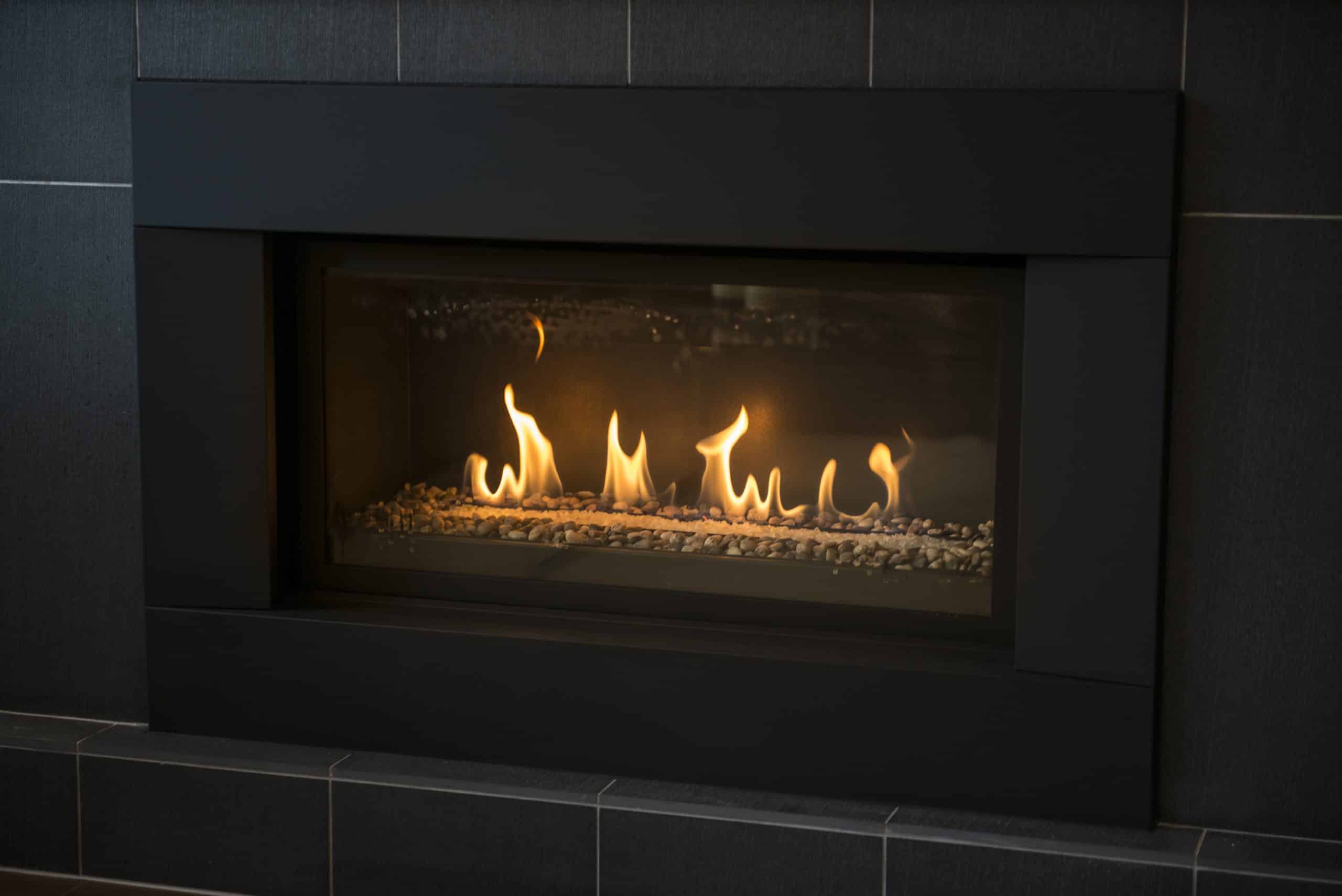 Gas Fireplace Maintenance 101: Your Annual Checklist
Our winters may be relatively mild here in San Francisco, but that doesn't mean we don't love a good, cozy fire in the autumn and winter months. In fact, gas fireplaces have seen something of a resurgence in popularity in the last few years. Gas fireplaces are a clean, efficient alternative to wood-burning fireplaces—plus they can do wonders for your home's value. But if you're new to this type of appliance, you may be wondering about its care and keeping.
At George Salet Plumbing, we're well versed in gas fireplace repair & service. While your gas fireplace will require a lot less maintenance than a traditional wood-burning one, there are a few things you can do every year to prevent repairs and prolong its lifespan. Here is our recommended checklist to get your fireplace ready to go in time for the holiday season!
Take Safety Precautions Before You Start
Before doing any cleaning or inspection, you need to take a few precautions. First, make sure that your burner and pilot light are turned completely OFF. If you aren't sure how to do this, check the owner's manual or manufacturer's website. But when in doubt, always call a professional. When it comes to gas lines, you never want to take chances.
You should also wear protective gloves and eyewear to ensure that no excess dust or debris irritates your skin or eyes.
Inspect the Area Around Your Gas Fireplace for Hazards
Get ahead of repairs by keeping an eye out for signs of damage or malfunction. Start by testing your carbon monoxide (CO) detector: in fact, you should test these once per month. In California, if your home was built or remodeled after July 1, 2011, you should have both smoke and CO detectors by law. If you don't have one, you should upgrade as soon as possible!
Then, check for other issues that could be a sign of damaging condensation or other problems with your fireplace or chimney's function:
Damp patches on the walls or ceiling near your fireplace
White stains on the chimney brick
Cracked paint or peeling wallpaper
Excessive soot buildup
If you notice any of these problems, stop using your fireplace and call a professional for an inspection.
Clean Your Fireplace Glass
Your fireplace should have come with an instruction manual that details how to safely remove the glass panel. We recommend cleaning this panel once a year to prevent a buildup of white film that naturally occurs in gas fireplaces. If left too long, this residue will become nearly impossible to remove completely.
Once you've safely removed the glass, lay it on a soft, level surface and inspect it for scratches. If you see any signs of damage, you'll need to replace the glass so that it doesn't break during heat-up and cool-down times (a major safety hazard).
You can then wipe down the glass with a soft cloth and a cleaning solution like Rutland White-Off Glass Cleaner, GFC Gas Fireplace Glass Cleaner, or any other cream-based cleaner that is specifically formulated for fireplace glass (in other words, DO NOT USE Windex!). Fireplace glass is specially tempered to withstand heat, so it requires a different kind of glass cleaner than your standard windows and mirrors.
Lightly Clean Inside the Firebox
You can safely clean the inside of your firebox on your own, as long as you can put the logs, coals, and/or embers back in the same arrangement when you're done. These elements are placed a certain way for safety and performance reasons. If you need to move them, take a picture first for reference.
Using a vacuum hose or a soft brush, remove any excess dirt, dust, or debris from the firebox. Doing so will help make sure that there aren't any bad odors the first time you use your fireplace this season. While you're at it, check for any signs of damage or blockage. Keep an eye out for:
Eroding mortar joints in the firebox
Rust or flaking
Excess soot around the pilot assembly
Bubbling or peeling paint
Dust buildup or blockages in the louvers or air cavities
Schedule Gas Fireplace Service & Repair From the Pros
If you notice any signs of damage in or around your fireplace, call the professionals at George Salet Plumbing! Knowing what to look for and how to fix fireplace issues can be tricky—and risky. Put your trust in the Plumbing Pros with over 40 years of experience in gas line repair and replacement. We look forward to helping you make the most of your fireplace this holiday season!
George Salet Plumbing: Gas Fireplace Service & Repair in San Francisco, CA
Whether you need help repairing a gas fireplace, fire pit, or free-standing gas stove, George Salet Plumbing is here to help. We have the tools and knowledge to perform repairs with the utmost precision and quality for homeowners throughout the Bay Area. To schedule your service, call (415) 234-0733 in San Francisco or (650) 557-3883 in the Peninsula. Or, book your appointment online!