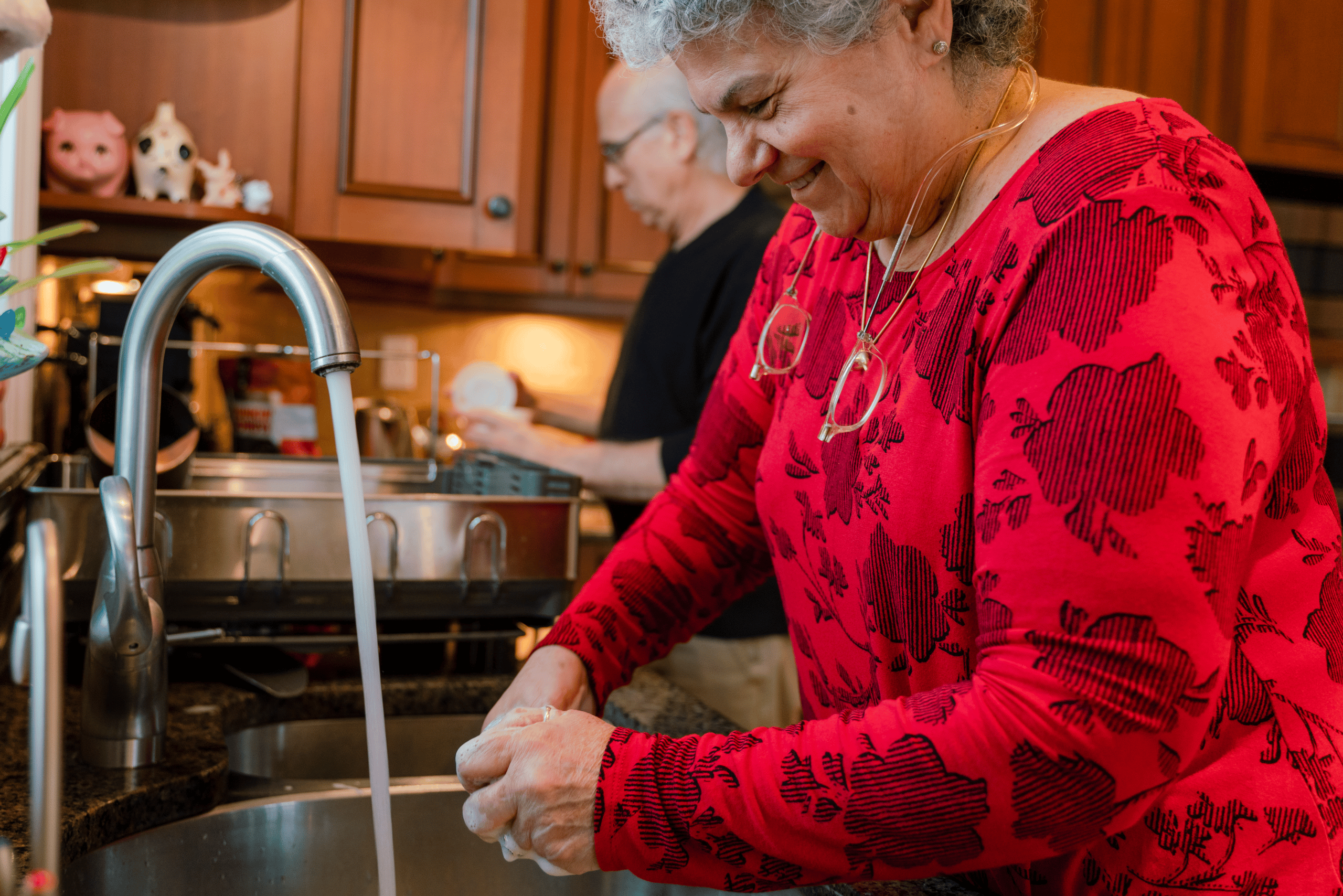 Common Holiday Plumbing Problems & How to Avoid Them
Picture the scene: your Thanksgiving dinner is finally ready, and you've all settled down to feast. But then, one of your guests comes into the room and tells you that the toilet is overflowing. Or maybe you've just worked up the motivation to tackle that mountain of holiday dishes when your garbage disposal gives out, completely backing up the kitchen sink. These holiday plumbing scenarios are all too common here in the Bay Area, as George Salet Plumbing knows well.
We don't often think about it, but the holidays put more pressure on our home's plumbing system than any other time of the year. Thankfully, there are a few steps you can take to prevent costly clogs and other plumbing disasters. Keep these tips in mind as you're getting festive so you won't have to think about your plumbing later.
Preventing Kitchen Clogs
Drains get a lot of traffic in the fall and winter months, and some of the food, soap, and other debris sticks around. Over time, this buildup can cause your drains to slow or clog completely. You may be able to clear minor clogs with some mechanical cleaning methods like a plunger.
But all blockages are different, and if you haven't had a professional drain cleaning in two years or more, scheduling one in advance of the holidays could save you a lot of headaches.
Extra steps you can take to prevent a clogged kitchen sink drain include:
Using a mesh screen over your drain to keep out food and debris
Properly disposing of cooking oil instead of pouring it down the drain
Pouring hot water down the drain once per week
Avoiding drain cleaners, which can be harmful to you and your plumbing system
Avoiding Toilet Troubles
More guests around the holidays naturally means more people using your toilets, showers, and bathroom sinks. Millions of San Francisco visitors are expected in 2022, many of whom will be staying with friends and family. Maintaining your drains while loved ones are in town may add a few steps to an already hectic schedule, but it can pay dividends by preventing toilet repairs and other plumbing costs.
Here are our top tips for avoiding clogs in the bathroom:
Use hair catchers or mesh screens to keep hair and excess soap scum out of your pipes
Regularly check sink stoppers for hair and other messes, like globs of toothpaste
Brush or comb your hair before washing (this includes pets, too!)
Run hot water down the shower/tub drain after each use to help rinse out soap scum
Never flush anything more than the 3 Ps: Poo, Pee, and Paper
Averting Garbage Disposal Repairs
When you're in charge of making the holiday feast, any quality time out of the kitchen is precious. But while garbage disposals can make quick work of any extra food scraps, what goes down the drain still affects your pipes. And a busted garbage disposal is the last thing you need when all you really want to do is celebrate with your guests.
Keep in mind that your disposal is meant to help you clear away soft scraps, not to grind through every last one of your leftovers. Follow these tips to avoid a last-minute, after-dinner garbage disposal repair:
Limit the amount of waste you put down the drain—break up large chunks of food waste into small, manageable pieces so they don't burn out the motor.
Always run cold water when the disposal is turned on.
Don't grind fibrous fruits and veggies like corn husks, celery, or artichokes, the strings of which can tangle up the disposal's blades.
Don't grind any bones larger than ½ inch in diameter.
Be the Host with the Most with Help from the Plumbing Pros
At George Salet Plumbing, we've helped San Francisco households prepare for—and recover from—over 40 holiday seasons. So whether you want to prep your pipes with a comprehensive drain cleaning or need garbage disposal repair after an especially epic dinner, call the holiday Plumbing Pros! We're your skilled, clean, and honest plumbers, ready to get the job done right and in time to let you unwind during this season of joy.
Expert Plumbing Services in San Francisco, CA
At George Salet Plumbing, we know how to tackle San Francisco's plumbing woes better than anyone else. Since 1979, our family-owned and operated plumbing company has provided fast and dependable installation, repair, and maintenance services to neighborhoods throughout the Bay Area and the Peninsula. To schedule your service, call (415) 234-0733 for San Francisco or (650) 557-3883 for the Peninsula. Or you can book your appointment online!