GE Water Heater Service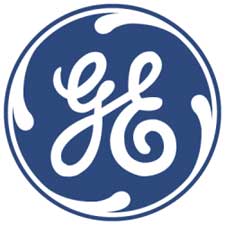 GE Authorised Water Heater Service Agent
GE water heater service, one of the most well-known consumer brands throughout the world, is also one of the most innovative. Through GE water heater service, you can find some of the best tankless and traditional water heaters available on the market today. This is because GE manufactures ENERGY STAR approved tankless water heaters as well a water heater tanks that are energy-efficient. So no matter what you are looking for in a water heater, you can find it readily available for your residence or business. Having GE water service at your finger tips means that there is also a lot more information for you to read if you are thinking about water heater installation.
GE Water Heater Service – Why do I Need a Plumber?
GE water heater service is marketed so well, that GE makes water heater installation looks like a do-it-yourself project. However, in the San Francisco area, this is generally not the case. In the counties in and around the San Francisco area, chances are you may need a permit to install a water heater. This is partially because of the earthquake regulations that have to be observed. In the case of water heater installation, the tank may have to be mounted and secured according to your county's specifications. In the case of a gas water heater, the venting will have to be installed correctly and gas line installation or gas line repair may be needed.
George Salet Plumbing and GE Water Heater Service
GE water heater service from George Salet Plumbing makes water heater installation worry-free because we offer a complete water heater service. This includes pulling any permits needed, delivering your water heater right to your door, and installing your water heater. In the case of a gas water heater, we also offer gas line installation, gas line repair, and venting installation. We can even help you with water heater repair and water heater tune ups if you have an older unit. We provide free estimates, flat rate pricing, and a guarantee on all of our work.
Why Call George Salet Plumbing?
GE water heater service starts with a phone call to George Salet Plumbing. We can start by asking you a few questions like "How many bathrooms do you have?" and "Do you have a washing machine and a dishwasher?" After that, we can help you figure out what kind of hot water capacity you need for your family and which unit is best for your home. We will pull the permit if it is needed and then deliver your water heater right to your door for water heater installation. At George Salet plumbing, we can give you the information that you need to choose the GE water heater service that will provide you with the right amount of hot water for the lowest price per month.