Kenmore Water Heater Service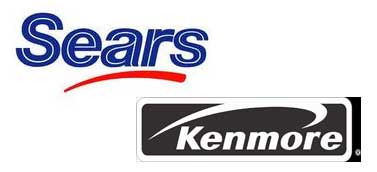 Kenmore Water Heater
Service is just one of the major brands of water heaters that we install at George Salet Plumbing, Inc. As a local, expert San Francisco Plumber for the last 30 years, we at George Salet Plumbing have installed many Kenmore water heaters over the years as well all of the other major brand names. Because of this, we understand Kenmore water heater service and the San Francisco and Peninsula area better than anyone else when it comes to water heater installation. If you live in the Pacifica, Burlingame, Daly City, Colma, Brisbane, South San Francisco, and San Bruno areas, give us a call! We'll be happy to talk to you about Kenmore water heater service.
The History of Kenmore
Kenmore water heater service has been around since the late 1920's, when 99% of urban homes in the United States became wired for electricity. Manufactured by Sears, Kenmore is a readily available brand for residential and commercial consumers. After World War II, the Kenmore brand revolutionized the way America bought home appliances by introducing all kinds of other products, including electric ranges, washing machines, and dryers. In the 70's Kenmore completed their line of home appliances with refrigerators and counter top appliances that were the first to come in a variety of designer colors. Today Kenmore makes appliance and water heaters for both residential and commercial use, including Kenmore water heaters.
The Kenmore Miser Series
Kenmore water heater service includes the Kenmore 'Miser', which is the most famous of the water heaters that Kenmore produces. It is highly energy-efficient as well as space-saving, and different models run on electric or natural gas. However, the most helpful feature of the Miser is that it is self-cleaning. This self-cleaning feature is a roto swirl cold water inlet that stops hard water deposits from forming inside the tank and keeps the tank operating at a more efficient level. This is because the more sediment and deposits that build up in a water tank, the harder the water heater has to work in order to produce the same amount of hot water. This is when your energy bill starts going up.
George Salet and Kenmore
Kenmore water heater service is better when you have your water heater installed by George Salet Plumbing. Kenmore generally offers a 9-year warranty on their water heaters, but with George Salet Plumbing, you get an additional warranty on our work, along with our flat rate pricing and quick service. As well, we perform garbage disposal installation and gas line installation, so no matter what Kenmore appliance you purchase, we can help. Give us a call, and we can help you pick the right water heater for your home or business, deliver it right to your door, and get you started enjoying Kenmore water heater service today!