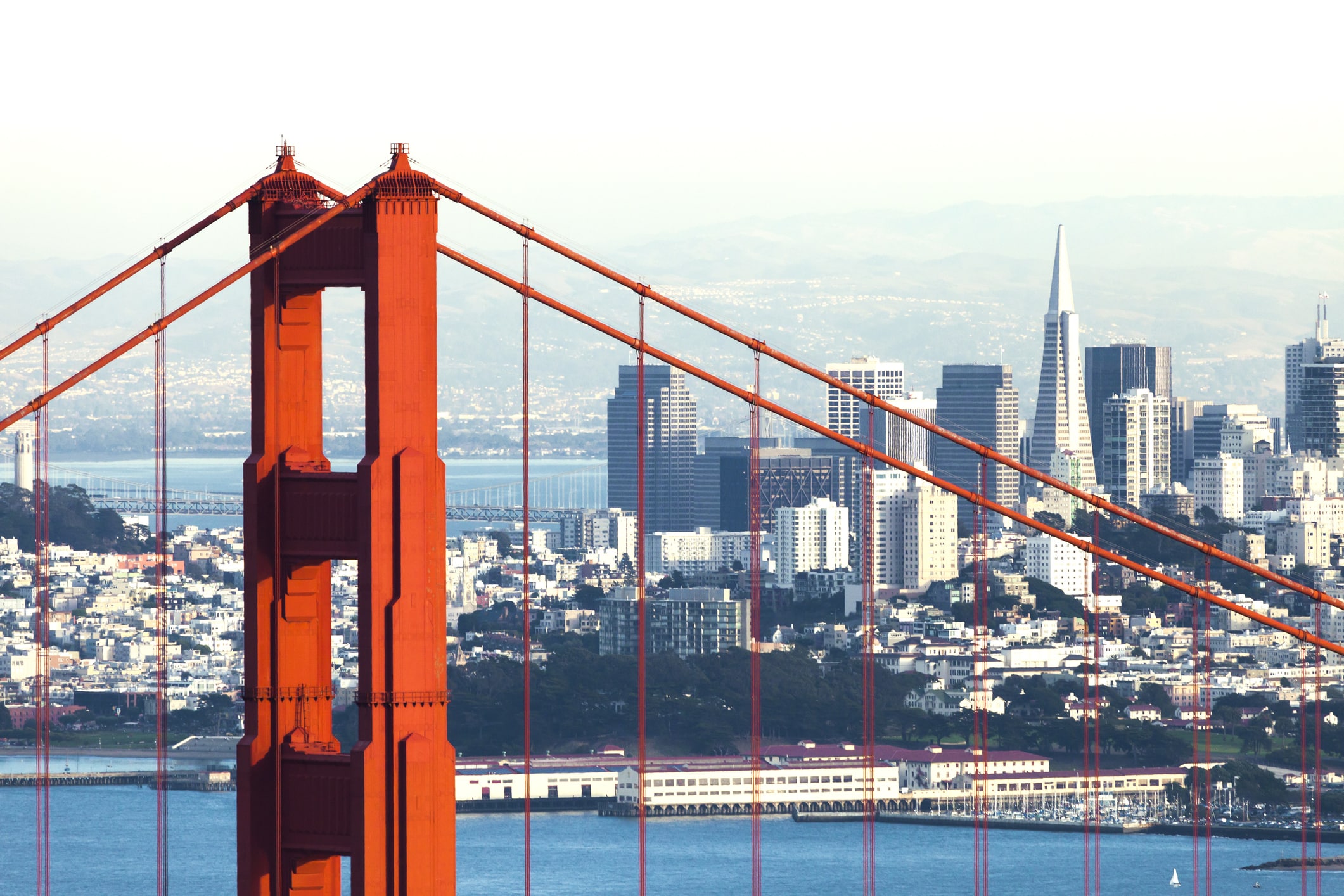 Your Guide to Choosing a Reputable Plumber in San Francisco
For most homeowners, hiring a plumber is a frightening prospect. That's especially true when it comes to plumbers in San Francisco, a city with numerous names to sift through and its fair share of unique plumbing codes and local issues to navigate. When there's so much on the line for your home and your family, finding a reputable plumber is critical.
At George Salet Plumbing, we understand that time is of the essence with plumbing issues. Most homeowners don't have the time or inclination to make multiple phone calls, contact the licensing board, or interrogate every company about its workers' compensation status. That's why we're here with five practical steps you can take to hire a professional that you'll be happy with.
Top 5 Practical Tips for Choosing a Reliable Plumber in San Francisco
#1 – Use Social Media
In your search for a plumber, social media can serve you in two ways. The first is that you get to ask friends and people in your network for recommendations. This is one of the quickest ways to get a reliable referral and minimize the odds that you'll make a poor choice. People love to share their good experiences with home service companies—and their bad ones, too.
Some plumbing companies also utilize social media themselves, maintaining an active presence to promote their plumbing services, inform their customers, and respond to comments. While not having a Facebook or Instagram page isn't necessarily a bad thing, a company that takes advantage of these tools demonstrates its commitment to communicating with its customers.
#2 – Check Google—But Wisely
Google's algorithms change frequently to promote reputable businesses. With a little knowledge about how the search results work, you can navigate your options like a pro and find a good plumber for your situation.
Understanding a Plumber's Google Business Profile

When you search for a service, Google will recommend several businesses at the top of the results list, based on where you are. Google is more likely to recommend companies whose business profiles:
Have more good reviews
Demonstrate active responses to messages and comments
Offer relevant services to your search (sewers and drains, water heaters, etc.)
Provide up-to-date business information
Have more years in business
The one caveat to note here is that many nationwide franchise chains pour a lot of money into dominating these search results. You might see very familiar, very big names coming up first, but that's no guarantee of their service. In fact, it's always best to choose a highly-rated local plumber who understands the unique characteristics of the area's plumbing systems and can be held accountable for the quality of their work.
Online Review Sites
Google isn't your only tool for finding good online reviews. Yelp!, Angi (formerly Angie's List), and HomeAdvisor are a few of the most common ones. You can also look directly at a Google Business listing's reviews section.
Negative reviews are a fact of life for all businesses (unless they're not doing much of any business at all!). The most important thing to watch is how the company handles those negative reviews. Do they let negative comments go unanswered? Do they respond in an inappropriate manner?
The most reputable plumbers will try to make any bad customer experience right. Even when a reviewer's expectations seem unreasonable, the plumber should still handle the situation professionally.
#3 – Look at the Company's Website
Once you've narrowed down your options, start checking websites. A poor quality or outdated website isn't necessarily a sign of poor workmanship, but it does tend to reflect a lack of professionalism and attention to detail.
A plumbing company should want to educate potential customers about their services, offerings, history, and service areas. They should also want to make it easy for customers to reach out in multiple ways (phone calls, contact forms, online booking for service calls, etc.).
If a company doesn't have a website at all, that should be seen as a red flag. Most professional plumbers have websites—most fly-by-night amateurs do not.
#4 – Check for Professional Affiliations & Brand Associations
While you're visiting the company's website, check for professional affiliations and alignment with top-quality manufacturers. For example, you might look for local associations like the Plumbing-Heating-Cooling Contractors Association of San Francisco.
National business alliances like the Service Roundtable and A+ recognition from the Better Business Bureau are also great signs. These affiliations show that the company is committed to professional improvement.
Finally, see if the business lists any manufacturer training with top trusted plumbing brands like Kohler, American Standard, Navien, etc. This demonstrates the company's commitment to high-quality, dependable parts and services. It also shows that their team members are trained to make proper plumbing repairs on these systems.
#5 – Look for Tangible Clues About the Company's Commitment to Service
Are the company's trucks professionally marked and clean? If you can recall seeing one of the company's technicians, was he or she wearing a uniform or an unkempt, casual outfit? Does the company take precautions to ensure your home is left clean, neat, and well-respected—even on messy jobs like sewer line repairs?
Branding is about more than just a pretty logo. A consistent brand sets a benchmark and shows an ongoing dedication to a higher standard. A team with a clean look, up-to-date tools and equipment, and other tangible characteristics like this tells you that they've been around long enough to make the right investments. And they couldn't have made it this far without high-quality services.
Key Takeaway: Trust Your Intuition
In the end, the company you call will be the one you feel best about. Trust your intuition over anything else. If our team here at George Salet Plumbing has the honor of gaining your business, we'll do everything in our power to ensure you feel good about your choice.
With flat-rate pricing rather than hourly rates, our team won't have any incentive to rush your repair. And since we've been serving San Francisco with residential and commercial plumbing services for over 40 years, we understand the ins and outs of any local plumbing job like no other plumber around. Learn more about what sets our team apart today!
George Salet Plumbing: Striving to be the Best Plumbers in San Francisco for 40 Years
At George Salet Plumbing, we're your skilled, clean, and honest plumbers! When burst pipes, water damage, cold water, or stubborn clogs threaten your home or business, trust the team with decades of experience right here in SF. Our master plumbers and technicians are ready to provide you with reliable recommendations and 100% guaranteed work. Call (415) 234-0733 for San Francisco, (650) 557-3883 for the Peninsula, or contact us online to schedule your service today.