Whirlpool Water Heater Service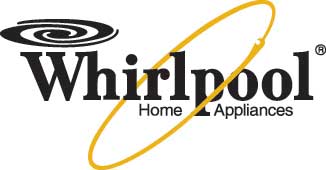 Whirlpool Authorised Service Agent
Whirlpool water heater service is probably one of the most well-known brands in the industry. This is due to their extensive advertising campaigns along the many years they have been in business. As well, Whirlpool water heaters are probably the brand that you will most likely find at your local home improvement center. However, just because Whirlpool water heater service can be purchased from a local store, doesn't make Whirlpool water heater installation a do-it-yourself project. Because of the possibility of earthquakes, the San Francisco area has more building codes than other places in the country; so it is always wise to have a San Francisco plumbing expert to install your Whirlpool water heater service.
Whirlpool Water Heater Installation
Whirlpool water heater service is advertised so much, that people get the impression that water heater installation is something as easily accomplished as hooking up a washing machine or a dishwasher. People assume that if you know a little bit about home improvement and have a few friends come over, you can perform a water heater installation. Nothing could be farther from the truth. If you live in any of the counties in and around San Francisco, the chances are likely that you'll need both a permit and a locally licensed plumber. Going about water heater installation on your own could result in a fine, or in the worst case, the shutting off of your utilities.
Whirlpool Professional Installation
Whirlpool water heater service is much better if you call a San Francisco plumbing expert, like George Salet Plumbing, Inc. We start by helping you pick out the right size water heater. This is the most important thing when it comes to water heater installation. This is because the gallon capacity has to go along with the space you have available and must be compatible with the amount electricity that can be supplied. In the case of a gas water heater, there must also be space for proper venting. If you don't understand why this is important, give us a call! We'll explain it to you. We can also pull any permits needed, deliver your water heater right to your door, and provide gas line installation or gas line repair if it is needed.
Why Call George Salet Plumbing for Whirlpool Water Heater Installation?
Whirlpool water heater service is always better when it comes from George Salet Plumbing. Water heater installation in the San Francisco area can be tricky, but we have been providing water heater installation, water heater repair, and water heater tune ups in the San Francisco area for the past 30 years. We provide free estimates and same day service when possible, and we guarantee all of the work that we perform. Along with the quality of Whirlpool water heater service, that's about the best deal you can get. Give us a call today for your free estimate!